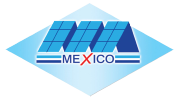 Mexico Aluminium Industries LLC
Business Details
Business Description:
Mexico Aluminium LLC is known as the leading and active players in the construction industry for over a decade now.With our continuous improved vision and experience in the field, our highly knowledgeable engineers are focused on innovative technology and business management ensuring one stop solution for all of our client requirement. In a similar way, we at Mexico, accept that the fulfillment of our staff is reflected in their work and the outcome it brings.
We Mexico Aluminium always feel grateful and proud to be associated with our clients. our long-term vision is to sustain the position of being the most preferred subcontractor in our client list and we assure the best of service all the time.Our main services include aluminum and glass, cast aluminium and stainless-steel works. We are located in Umm Al Quwain with the production quantity of around 180 tons per annum. Give us an importunity to serve you the best way we can.