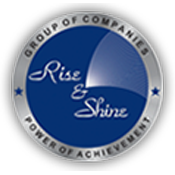 Rise and Shine Insulation and Fire Protection LLC
Products & Services :
Fire Stop
,
GRP Lining
,
Fire Proofing
,
FM 4991
,
Passive Fire Protection
,
Dubai Civil Defense Approved Contractor
,
Fire Cavity Barriers
,
Fire Protection and Fire Fighting Equipment and Service
,
Fire Protection for Curtain Wall and Clading
,
Fire Retardant
,
Fireproofing Contractors
,
Fireproofing Contractors and Materials
Business Details
Business Description:
RISE & SHINE FIRE PROTECTION LLC DUBAI, is a multi speciality specialist contracting company having 2 branches and 6 specializations apart from Fire Stopping. our recent addition of various skills in Cementitious Fire Proofing , GRP Lining , Epoxy Coating and Coring and Cutting. RSI is a preferred partner for reputed manufactures like HILTI, PPG, International Paints, etc. Rise and Shine has a current strength of more than 100 technicians with 2 operating branches in Sharjah and Abu Dhabi.