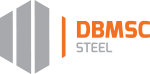 Business Details
Business Description:
DBMSC (Dubai Building Material Supply Centre) - Dubai's premier architectural metal and structural steel specialists. Unparalleled design excellence and uncompromising commitment to integrity and service personify the DBMSC touch.
We pride ourselves on our continuous innovation and product development to meet the ever-changing demands of the industry. The remarkable success of DBMSC is built on cutting-edge, state-of-the-art technology and a dynamic, talented workforce that specializes in the procurement, project management, delivery and installation of structural steel products. Today, we enjoy a reputation for quality across the region - a position that has been rewarded by the strong client trust we enjoy everywhere.
DBMSC is perfectly positioned to cater to the increasing market demand for more complicated steel products. Our ability to secure customer loyalty is the single most important factor in the growth of our organization. Working closely with Architects and Engineers including office and site visits our innovative technical team are pushing back the boundaries in creative design.
Come, discover, how we help transform your future through design excellence.
Discover how DBMSC can help you meet your design objectives / transform the future.