3 results for
Steel Coils in UAE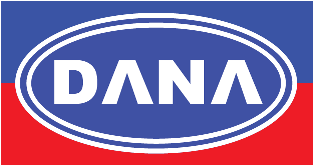 DANA STEEL's CRM(Cold Rolling Mill) Industrial Complex is the leading dubai based manufacturer of hot dip galvanized(gi), aluzinc(AZ), prepainted galvanized (PPGI), and prepainted aluminum(PPAL) and prepainted aluzinc(PPAZ) steel coils, sheets and slits. We are also having our own distribution & coil service centres for cutting, slitting, profiling to desired size as per client requirements.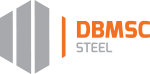 ICAD 1, Opposite Emirates Steel, Mussafah
Abu Dhabi, UAE
106065
02-6593400
Call
About Steel Coils
Steel coils are a finished steel product which has been wound or coiled after rolling. Hot rolled steel coils are used to create art sculptures as they come in various colours. They are also used in the automotive industry to create truck frames, automobile seat frames and car chassis. Hot rolled steel coils are known for their smooth even finish and bright prominent colours. Some commonly used steel coils are hot rolled, cold rolled, coated, stainless steel and aluminium steel coil. Other steel coils include carbon coils, galvanized coils, patterned steel coils, bright-pickled steel coils and brushed steel coils. Cold rolled steel coils come in different types of finish such as polished, ground, patterned, profile rolled, satin finished, surface coated and work hardened.
Carbon steel coils are manufactured using a small quantity of elements other than alloying elements. They come in varied thicknesses and are good for second-grade applications which do not require a particular surface quality. They come in three different finishes such as coated, un-coated and plated finish. Galvanized steel coils are manufactured by rolling hot or cold sheet with zinc by dipping it into an electrolytic solution. They are corrosion resistant, temperature resistant and scratch resistant. Galvanized steel coils can be treated easily by converting a pure zinc coating to a zinc-iron coating through self heat-treating processes. They are used in the automotive industry to create heavy equipment and vehicle frames. They are also used to produce roofing materials by flashing and guttering. Some popular locations to get in touch with steel coil retailers in the UAE are Deira, Jebel Ali, Bur Dubai, Sheikh Zayed road, Musaffah, Electra Street, SAIF zone, Industrial Area 13 Sharjah, Jebel Ali Free zone, Hamdan Street, Corniche Road, Al Quoz industrial area and Silicon Oasis.