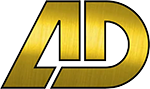 Al Dhabi Steel LLC
Products & Services :
Stainless Steel Tile Trim
,
Access Panel
,
Gold Plated Decorative Works
,
Kitchen Equipment
,
Lift and Escalator Cladding
,
Linear Shower Drain
,
Manhole Covers
,
Rainwater Outlets
,
Roof Access Hatch Cover
,
Slot Drain
,
SS Bollards
,
SS Channel and Gratings
,
SS Swing Doors
,
Stainless Steel Corner Guards
,
Stainless Steel Expansion Joints
,
Stainless Steel Scupper Drain
,
Barbeque Units
,
Kitchen Hood
,
Stainless Steel Kerb Drain
,
Bakers Equipment and Supplies
,
Gratings
,
Interior Decorators
,
Kitchen Equipment and Parts
,
Stainless Steel Shelving
,
Steel Fabricators and Engineers
Business Details
Business Description:
Al Dhabi Steel has been in the built-up Craft Manufacturing field for 20 years. Our team of talented and experienced engineers are promptly available for client-oriented methodologies. The Company can satisfy the insightful necessities of its High-Profile Clients.
We hold a hand full of industry experience and designed a bespoken plan for an enormous volume of fabrication works. We guarantee superior quality scope of items and after-sale customer service. Following are some of the customized steel fabrication works that we handle. Handrails, Balustrades and Bollards, Lift Cladding & SS Cladding, Metal furniture, Access Panels, Entrance portal and Canopies, wall ceiling and cladding, expansion joints, lift interiors, display units etc.