2 results for
Stainless Steel Tile Trim in UAE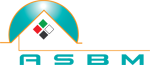 Products & Services :
Stainless Steel Tile Trim
,
Anti Slip Tapes
,
PVC Spacer
,
PVC Ceiling Tiles
,
Gypsum Ceiling Colour Tiles
, Gypsum and Gypsum Products, Hardware, PU Corniche, Fiberglass Mesh, Building Materials, Tile Leveling System, Tile Levelling Spacers, Heating Blade, Stainless Steel Expansion Joints, Aluminium Expansion Cover Joints, Aluminium Expansion Joints, Aluminium Tile Trim, Aluminium Carpet Profiles, Aluminium Stair Nosing, Insulation Anchor, Backing Rod, Decoration Materials, Glass Block, PVC Water Stop, PVC Rebar Cap, PVC Chamfer, Gypsum Boards
Read More...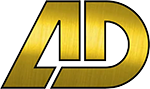 Products & Services :
Stainless Steel Tile Trim
,
Stainless Steel Kerb Drain
,
Barbeque Units
,
Kitchen Hood
,
Stainless Steel Corner Guards
, Access Panel, Rainwater Outlets, Stainless Steel Expansion Joints, Stainless Steel Scupper Drain, SS Channel and Gratings, Lift and Escalator Cladding, Manhole Covers, Gold Plated Decorative Works, Slot Drain, Linear Shower Drain, Roof Access Hatch Cover, SS Swing Doors, Kitchen Equipment, SS Bollards, Bakers Equipment and Supplies, Gratings, Interior Decorators, Kitchen Equipment and Parts, Stainless Steel Shelving, Steel Fabricators and Engineers
Read More...
About Stainless Steel Tile Trim
Tile Trims in UAE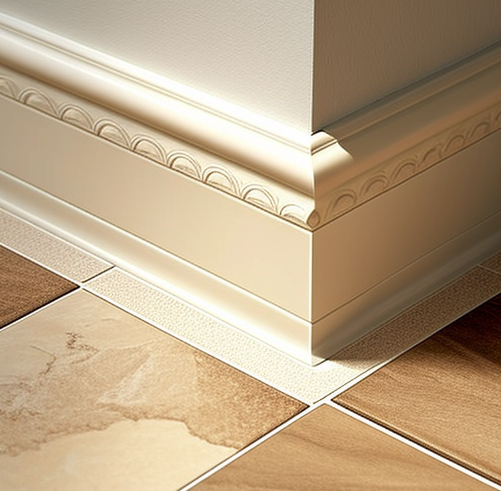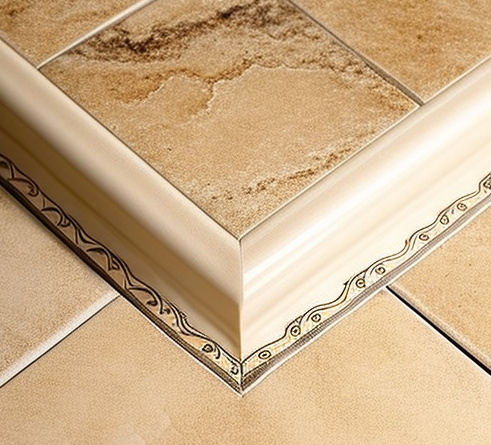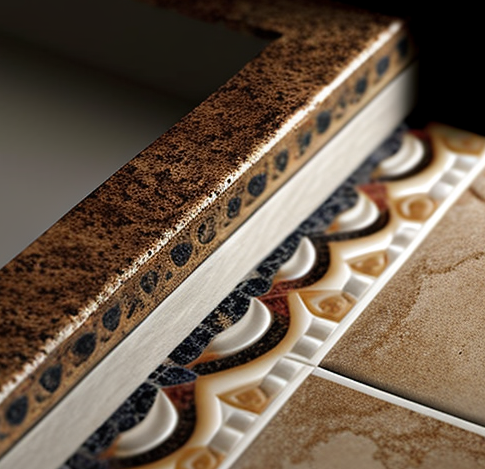 Tile when used on the floor and walls give a clean finish to the atmosphere. Tile trims are the shields that prevent tile edges from damage. Tile trims are available in materials like metal, plastic and PVC. They are accessible in various shapes, sizes and designs. These make a complete edge or progress between various kinds of tile establishments. They give a spotless, proficient look and safeguard the uncovered tile edge from damage and scratch. Clients can pick their profile type like round, straight, square or even angle. The most popular installations are vertical, horizontal, or at a 45-degree angle. Common types of tile trims include bullnose trims, which have a rounded edge and are used to finish the edges of tiles that do not have a finished edge. The other one is the straight edge trims, which have a straight edge and are used to create a clean, straight line at the edge of the tile installation. Other tile trims include corner trims, cove trims, and L-shaped trims. Tile trims are an essential component of a professional-looking tile installation. They are the ultimate solution offering a finished edge and protection at the same time.
Tile Trims Models Available in the Market
Bullnose trim: Bullnose tile trim offers curved or rounded edge protection commonly seen in staircases. They give a smooth and tight-fitting protective finish that will not move or slip off.
Straight edge trim : Straight edge tile trim is ideal for tiled corned or edges. The thin edges act as perfect protection for wall tiles. They are suitable for interior use in wet areas like showers, wet rooms etc.
L-shaped trim : L-shaped tile trim gives a perfect finish to the corners where two tiles meet at a right angle. They are multipurpose tile trims and it is simple to stick them using adhesives.
V-cap trim : V-cap tile trim gives a clean 90-degree protective cover on any countertop or edges. They are commonly seen in kitchen countertops and wall edges. V-caps are available in many colours. They help to cover sharp angles and unfinished tile sides from being visible.
Corner trim : This is a trim that creates a clean, finished edge on the corner of a tiled surface.
Schluter trim : This is a type of metal trim that is used to finish the edges of tiles in a variety of installations.

| Specification | Description |
| --- | --- |
| Material | Aluminum, stainless steel, PVC, or other materials |
| Length | Varies depending on manufacturer, typically between 8 and 10 feet |
| Width | Typically between 1/4 inch and 3/4 inch |
| Depth | Typically between 1/8 inch and 1/2 inch |
| Finish | Various finishes available, such as brushed, polished, anodized, or painted |
| Shape | L-shaped, square, rounded, or custom shapes |
| Edge profile | Square, rounded, or custom profiles |
| Installation | Can be installed with adhesive, screws, or other methods |
| Application | Used for edging and finishing tile installations, protecting tile edges from chipping and providing a clean, finished look |
| Compatibility | Designed to be compatible with various types of tile, such as ceramic, porcelain, and natural stone |