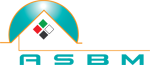 Al Sughra Building Material Trading LLC
Opp JCB ShowRoom, Maliha St, Industrial Area 2
Sharjah
66745
06-5431115
Call
06-5431145
Products & Services :
PVC Chamfer
,
PVC Rebar Cap
,
PVC Water Stop
,
Stainless Steel Tile Trim
,
Building Materials
,
Fiberglass Mesh
,
Gypsum and Gypsum Products
,
Gypsum Ceiling Colour Tiles
,
Hardware
,
PU Corniche
,
PVC Ceiling Tiles
,
PVC Spacer
,
Aluminium Carpet Profiles
,
Aluminium Expansion Joints
,
Aluminium Stair Nosing
,
Aluminium Tile Trim
,
Backing Rod
,
Decoration Materials
,
Insulation Anchor
,
Aluminium Expansion Cover Joints
,
Heating Blade
,
Stainless Steel Expansion Joints
,
Tile Leveling System
,
Tile Levelling Spacers
,
Gypsum Boards
Business Details
Business Description:
Al Sughra Building Material Trading LLC deals with the finest collection of decorative items and gypsum boards used in the building construction. They handle almost all the creative and the decorative items used in the wedding functions, events and parties like pillars, pyramids, crowns, corniche and cones. We have a team of experts passionate on creative skills. They provide the best service in all the projects that they undertake. PU decors are the most trending and we Al Sughra always uses the quality and superior material to get the best outcome. We have worked with almost all the industry like hotels, shopping malls, theatres, restaurants, cafeterias, business buildings, office rooms, conference halls, sitting rooms, commercial and residential spaces. All the PU decorative materials are made using the high-quality polyurethane material. Apart from the moldings and plasters we also deal with other building materials like PVC rebar cap, PVC chamfer, stainless steel tile trim, gypsum ceilings, aluminium tile trim, expansion joints, backing rods, decoration material, insulation anchors and gypsum boards. Contact us and we make sure that we serve you better.