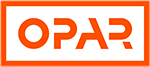 Opar Trading
Products & Services :
Booster Pumps
,
CPVC Pipes
,
HDPE Pipe
,
HDPE Fittings
,
Pressure Vessels
,
Sound Proof Pipes and Fittings
,
GRP Tanks
,
Panel Tanks
,
Pipes
,
Pumps
,
PVC Pipes
,
Sound Proof Pipes
,
HDPE Pipes and Fittings
,
PPR Pipes
,
Transfer Pumps
,
UPVC Pipes Fittings
,
Pipe Fittings
,
Pipes and Pipe Fittings
Business Details
Business Description:
OPAR Traders is a well-established trading, manufacturing company and one of the leading suppliers of thermoplastic pipes and fittings such as UPVC, CPVC, PPR, PPR-CT, GRP, GRV, GRE, LDPE, HDPE, Also Valves, Sanitary materials, Building construction chemicals and many more items.
OPAR has strong roots embedded in firm ground and is totally committed to serve its customers and the community. The company is fully geared to meet the challenges of tomorrow's world.
OPAR has established its name as one of the most reliable Importers/Exporters/Distributors/ Suppliers for more than 2,000 items. The 70% of products are being supplied in the local market whereas 30% distributes to the neighboring countries such as KSA, Kuwait, Jordan, Yemen, Iraq, Oman and African regions.
Our major contribution in different prestigious projects in the Middle East and African regions as well as Government supplies etc. OPAR has tied-up with many internationally recognized brands from different countries like India, US, UK, Italy, Germany, Austria, Spain, Serbia & Middle East. Which are very well known for their reliability and durability.