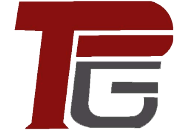 Paramount Trading Establishment
Products & Services :
Bakery Equipment
,
Kitchen Equipment and Parts
,
Laundry Equipment and Spare Parts
,
Stainless Steel Fabricators
,
Supermarket Equipment
,
Catering Equipment
,
Coffee Machines
,
Cold Storage Equipment and Installation
,
Commercial Kitchen Equipment
,
Dishwashers
,
Ice Making Machines
,
Kitchen Equipment
,
Kitchen Equipment And Supplies
,
Refrigerators and Freezers Suppliers
Business Details
Business Description:
PARAMOUNT founded in 1988 and grown as one of the leading companies engaged in Trading, Importing, Exporting, Consulting, Designing, Manufacturing, Installing, Commissioning & Maintenance of Kitchen, Bakery, Super-market & Laundry equipments.
PARAMOUNT has over 30 years of versatile & comprehensive experience in GCC & India. The company is professional, transparent, well-governed, financially sound company with a reputation for impeccable integrity. The company primary focus is on providing quality products & services supported by a dedicated after-sales service. The company long-standing presence in highly challenged marketing environment is by itself a testimony of its enduring success in Middle East, Asian countries & part of African continent. Moreover we have more than 200 MNC brands under one umbrella includes more European brands.
PARAMOUNT Group is Known for its good governance, Team work and reporting standards. Business ethics, honesty, & integrity are central to our corporate culture throughout our operations and the conduct of all our business relations, our target of becoming the trend setter and market leader in the hospitality & related services and to become an "all in one call" service provider in the trading industry.