1 results for
International Movers in Abu Dhabi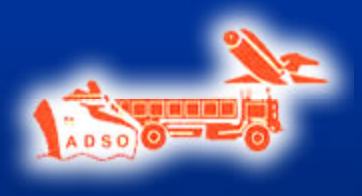 Products & Services :
Heavy Equipment Rental
,
International Land Transport
,
International Movers
,
Marine Equipment and Suppliers
,
Aggregate and Sand Suppliers
,
Cable Laying Contractors
,
Clearing and Forwarding Companies
,
Earthmoving Contractors
,
Freight Forwarders
,
Shipping Companies and Agents
,
Transport Companies
About International Movers
International Movers
International movers are companies that specialize in providing a unique service to those moving from one country to another. Moving to a new country could prove stressful and these companies help their clients make their transition as stress-free as possible. International movers provide an end to end service from packing and shipping all your belongings to providing information on the country to which you are moving to. Initially, a surveyor is sent to your house who would take an inventory of all your belongings and then come up with a cost estimate. International movers then provide their clients with a quote, there are a few factors that affect the cost of moving to another country such as the volume of goods that you want to move, and the country to which you are moving, and the mode of transport. Transporting your belongings by sea is the cheapest option whereas shipping by air is the most expensive option.
International movers are trained to handle delicate glassware, furniture, fine art and other fragile items and use high-quality packing materials to pack and ship your possessions. Karama, Oud Mehta Road and Bur Dubai in Dubai are some of the most popular destinations in UAE to get in touch with international movers.
These companies also provide storage services for the storage of your goods until you are ready to receive your goods. International would also ship your car and secure your car with blocks and braces including a customized over-casing. International movers also have tie-ups with specialist pet shipping companies who guide their clients and provide them with the information on vaccinations and paperwork required. They also provide tracking and status reports throughout the move so that clients would know where their belongings are and also know when they can expect them to arrive.