2 results for
Marine Oil in Ajman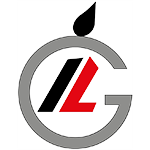 Products & Services :
Lubricants
,
Lubricants Manufacturers
,
Engine Oil
,
Industrial Oil
,
Grease
,
Lubricants Exporters
,
Marine Oil
,
Gear Oil
,
Hydraulic Oil
,
Turbine Oil
,
Coolants
,
Brake Fluid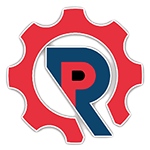 Products & Services :
Heat Transfer Oil
,
Oil Factory
,
Transformer Oil
,
Marine Oil
,
Engine Oil
,
Gear Oil
,
Cutting Oil
,
Compressor Oil
,
Synthetic Gear Oil
,
Lubricants Manufacturers
,
Lubricants
About Marine Oil
Marine Oil
The main use of motor oil is to lubricate the engine and prevent it from breaking down under high pressure and temperature. This helps improve the life span of the engine. When it comes to large, high-powered engines that work in the toughest conditions, choosing the right engine oil is critical. Just like how normal engine oil differs with two-stroke and four-stroke engines, the same applies to marine oil. The additives used by marine oil producers in UAE are designed to enhance and protect marine engines.
Light and medium weight vessels are usually equipped with four-stroke or trunk piston engines. While much larger vessels like cargo ships and container ships use two stroke or cross-head engines. Marine oil additives add functional properties to the base oil; these additives are based on type, density and use of the oil. Most marine oil producers look to prevent overheating, rust and friction in marine engines.
The market for marine oil in UAE is a large-scale market. The number of ships and rigs in and around UAE makes their demand significant. There are a large number of producers producing marine oil, with different properties. The availability of marine oil in UAE cover a range of products varying in operating temperature range, consistency or viscosity, flash point, pressure resistance, alkalinity, etc.
Marine oil in UAE can be purchased at a number of places. Producer, dealers and suppliers have stores, warehouses and offices all over UAE. Some dominant dealers can be found at Al Mullah Plaza and Sajaa industrial Area.