3 results for
Scrap Recycling in Ajman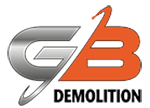 Products & Services :
Scrap Recycling
,
Demolition Contractors
,
Earth Works
,
Demolition
,
Excavation Contractors
,
Scrap Dealer
,
Transportation Companies
,
Waste Disposal
,
House Keeping
,
Controlled Demolition
,
Facade Removal
,
Site Clearance
,
Heavy Equipment Rental
,
Soft Stripping
,
Dismantling Contractors
,
Demolition Company
,
Villa Demolition
,
Warehouse Dismantling
,
Water Tankers Rental
,
Sewage Water Tankers
,
Concrete Cutting
,
Double Cabin Pickup
,
Building Demolition Contractors
,
Demolition Contractors Commercial, Industrial And Residential
,
Manpower Suppliers
About Scrap Recycling
Scrap recycling in Ajman is done by scrap metal recycling companies, scrap dealers and scrap suppliers who source different grades of ferrous scraps, non-ferrous metal scraps and plastic materials from various markets and process the scrap metals at unique scrap yards that are well equipped with advanced scrap recycling equipment such as balers, granulators, shears and copper or aluminium shredders. Scrap materials include aluminium cables, aluminium sheets, aluminium wires, brass scrap, copper scrap, heavy melting scrap, iron scrap, plastic scrap, shredder scrap, steel turnings and borings. Ajman offers premium grade recycled scrap metals that are widely used in a wide range of commercial and industrial applications.