2 results for
Shower Doors in Ajman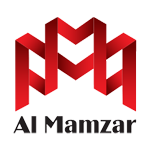 Products & Services :
Shower Doors
,
Automatic Sliding Doors
,
Office Glass Partitions
,
Gypsum Board Partitions
,
Painting Contractors
,
Aluminium Doors
,
Aluminium Windows
,
UPVC Doors and Windows
,
Curtain Walls
,
Cladding
,
Mild Steel Fabrication
,
Car Park Shades
,
Tents Manufacturers
,
Aluminium Fabricators
,
Glass Works
,
Handrails
,
Kitchen Cabinets
,
Aluminium and Glass Works
About Shower Doors
There are many manufacturers and suppliers of shower doors in Ajman. Shower doors can be made of wood, glass, fibreglass and other materials. Many people now days are using glass shower doors as they look elegant and sophisticated. Shower curtains are sometimes used instead of shower doors, but in bathrooms with separate sower area it is easy and better to install a shower door. Shower doors can be both framed and frameless. Shower door frames are made of heavy duty aluminium mostly. The glass shower doors have many variants including clear glass shower door, pattern shower door and frosted glass shower door.