2 results for
Arthermo in UAE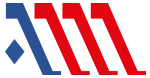 Products & Services :
Chemical Solutions
,
Cold Storage Accessories
,
Compressor Scroll
,
Condesing Units
,
Digital Temperature and Humidity Controls
,
Evaporators
,
Pressure Controls
,
Pressure Guages
,
Reciprocating Compressors
,
Refrigeration
,
Danfoss Drive VLT and VFD
,
Ventilations
,
Temperature Controls
,
Thermometers Industrial
,
Refrigeration and AC Controls
,
Air Conditioning Equipment and Systems Parts and Supplies
,
Refrigeration Equipment Supplies and Parts
About Arthermo
Arthermo in UAE
Arthermo are the global leaders of thermostat manufacturing. They produce different types of thermostats that includes boxed thermostat also referred to as arthermostat, classic line thermostat, classic line IP54, capillary thermostat, multiline thermostat. Thermostat helps to maintain the temperature particularly used in refrigeration and air conditioning unit. Both of the equipment requires standard temperature to be maintained in order to provide the optimal cold and heat. Arthermo thermostats are designed in such a way that they are easily installed in the wall. Arthermo thermostat are certified, well tested and highly reliable. Listed are the authorized dealers, suppliers and distributors of Arthermo thermostats in UAE.