2 results for
Currency Counting Machine in Fujairah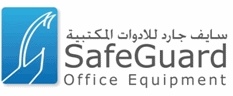 Products & Services :
Safes and Vaults
,
Currency Counting Machine
,
Locksmiths
,
Safe Opening
,
Fake Note Detectors
,
Counting Machines
,
Note Counting Machines
,
Jewellery Safe Boxes
,
Vault Doors
,
Safes and Vault Doors
,
Paper Shredder
,
Document Shredding
,
Strong Room Doors
,
Binding Machines
,
Lamination Machines
,
Paper Shredding Services
,
Lockers
,
Office Equipment
,
Shelving and Storage Equipment
,
Biometric Safes
,
Safe Box
,
Time and Attendance
,
Money Counting Machines
,
Chubb Safe
,
Office Supplies
About Currency Counting Machine
Currency Counting Machine
A cash counting machine is used to stack banknotes, sort them and count them. These appliances make accounting, banking, and finance administration easier and faster, as they are not prone to error and are very reliable in functionality. They are either mechanically or electrically powered. Cash counters are used in vending machines and bank ATM's to determine how much money is deposited or withdrawn.
A modern currency counting machine enables the deposit of cash without envelopes making the process much easier and secure. Advanced machines can identify bill denominations, detect total currency value of mixed banknotes and counterfeit banknotes. Some highly advanced counters can count both national and foreign currency. Fully electronic counters can count batches of notes or coins without individual processing. Electronic machines detect counterfeit currency with the help of ultraviolet sensors or laser backlight detectors. The counting process terminates automatically if a fake note is detected, thereby allowing the user to remove the note if required.
An Electronic currency counting machine is equipped with an auto stop start function, this function automatically initiates start sequence as the cash bundle is inserted and terminates the processes after counting, in this process, the user does not need to manually press buttons. A coin counter is a device which sorts and counts coins simultaneously, it is equipped with a flat disc at the bottom to distribute coins and uses a bowl with a flat spinning disc at the bottom used to distribute coins around the bowl perimeter. Some cash counters are equipped with binders which bind the counted notes together making them ready for dispatch. Currency counting machines are commonly used in ATM's, cash dispensers and vending machines. Some popular locations to find retailers who sell cash counting machines in UAE are DBC building, Al Khabaisi and Deira.