1 results for
Mri Services in UAE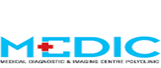 Level 2, Hamsah Commercial Complex, Khalid Bin Al Waleed Road
Dubai, UAE
6619
04-3885000
Call
About Mri Services
MRI services are offered by hospitals, nursing homes and healthcare establishments. Medical resonance imaging is the most preferred procedure for diagnosing medical ailments. An MRI scanner produces images which help you distinguish between a normal and an abnormal tissue or body organ. It is a popular form of diagnosis as it helps doctors examine the brain, spine, joints, abdomen, pelvic region, breast, blood vessels, heart and other body parts.
Hospitals which provide MRI services offer radiology service, RIS/PACS, MRI, CT scan and other types of perinatal services. Some popular perinatal services include perinatal screening, dating scan, foetal anomaly scan, detection of pre-term labour, cervical measurement, fibronectin test, foetal electrocardiography, dimensional scans and foetal surveillance. Medical facilities which provide MRI service also deal with offering different types of imaging facilities. Some commonly offered imaging services include gastrointestinal procedures, digital radiography, digital subtraction angiography, mammography, breast biopsy, dental radiography, orthopantomography, cephalometric radiography, mobile X-ray machines and mobile ultrasound machines.
MRI scanners house a powerful magnetic sensor which is very safe and does not pose any health risk when exposed for prolonged periods of time. They are very robust in design, are relatively small and require minimal maintenance. An MRI scan helps patients detect their ailments without having to endure scars due to surgical inspection or laparoscopy. Most medical establishments use advanced MRI scanners which are equipped with state of the art technology which is ideal for research and development applications. They help patients by guiding them through the scanning procedure. They ensure that you remain prepared for the scan, analyses the risks and understands the medical condition faced by the. Before an MRI scan, the region to be scanned must be shaved completely.
Hospitals which provide the MRI service use dual cardiac CT scanners which are best suited for multitasking operations. This device is equipped with an X-Ray scanner which is linked to a computer which provides algorithms to view body organs and tissues. This scan will detect subtle images which help the computer generate cross-sectional images in a suitable manner. Dual cardiac MRI scanners help patients who face difficulty in holding their breath. It is suited to perform advanced thermal imaging which includes cardiac imaging, calcium scoring, matrix lung imaging, stroke assessment, long leg run-off, ECG-gated chest scan, brain CTA, virtual colonoscopy and coronal abdominal MPR.
The MRI service will help you detect any sign of abnormalities present in the body such as tumours, abscess and abnormal blood vessels. It will help doctors by giving them a clear picture of the body without them having to make incisions. Radiotherapy is a popular MRI service which helps doctors to pinpoint the right place for conducting a biopsy by identifying the exact location of a tumour. The patient will be passed into the dome where the scan will take place. Some popular locations to find hospitals which provide MRI service in the UAE are Ras Al Khor, Jumeirah, Dubai Healthcare city, Hamsah commercial complex, Khalid Bin Al Waleed road, Musaffah Industrial area, Airport road, Reem Island, Salam street and Electra Street.