1 results for
Office Chairs in UAE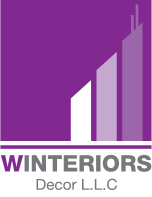 Products & Services :
Turnkey Fitout
,
Office Furniture
,
Fitouts
,
Interior Decoration
,
Interior
,
Office Interiors
,
Interior Fitouts
,
Fitout Contractors
,
Interior Decorators
,
Interior Decorators and Designers
,
Office Furnishing
,
Office Furniture and Equipment
,
Turnkey Projects
,
Interior Designers and Consultants
,
Office Chairs
,
Interior Designers
,
Contractors Turnkey Projects
About Office Chairs
Office Chairs
Office chairs are designed to provide comfort to employees for a prolonged period of time. It is designed to aid employees by providing a suitable work environment and optimize performance of employees. Some commonly used office chairs are conference chairs, ergonomic chairs, executive chairs, mesh chairs, stacking chairs, guest chairs, task chairs, big tall chairs and petite chairs. Most office chairs are designed to be adjusted accordingly conference chairs come with a slightly forward set back rest with limited adjustments as they are not intended for extended usage. On the other hand ergonomic chairs come with a wide range of adjustment options as they are intended for extended hours of usage. They come with adjustable armrests, headrests, backrests and suitable height adjustments accordingly. They are either made up of mesh back rests or fully padded leather backrest. Ergonomic chairs provide several benefits to the user as they improve blood circulation, provide adequate back support and optimized comfort.
Most office chairs are built with a modular concept which includes an impulse features such as a full head rest, functional buttons or knobs for adjustments and mesh backrests for added comfort. Stacking chairs are also known as multipurpose chairs which are made of simple molded plastic that are slightly padded. Staking chairs are used in reception areas , classrooms or cafeterias and they occupy less space. Office chairs are designed to blend in to the work environment and increase the visual appeal of any work space. Some popular locations to get in touch with the best retailers who sell office chairs in UAE are Al lttihad Road and Deira Dubai.