2 results for
Offshore Rigs in UAE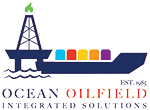 Products & Services :
Offshore Rigs
,
Oilfield Supplies
,
Oilfield Contractors
,
Bearings
,
Castings
,
Chemicals and Chemical Products
,
Gratings
,
Marine and Offshore Fabricators
,
Marine and Offshore General Services and Contractors
,
Oilfield Contractors and Services
,
Oilfield Equipment
,
Pipes and Pipe Fittings
About Offshore Rigs
Offshore Rigs
Offshore rigs are used in the offshore location where oil drilling can take place. offshore rigs are generally the floating platforms that are installed in the sea or marine location. They help to drill, produces, storage and transport the oil. Offshore rigs are movable platforms that helps to move from one place to the other. Offshore rigs are equipped with tools to drill oil and gas from the remote deep-sea level. offshore drilling is the most complex drilling methods but with the advanced technology, Deepwater drilling is made easy and safe. Deep sea has oil wells installed and the offshore platforms are setup based on the depth at which the drilling operations are carried out. Based on the depth level a static or a floating platform are set up. Movable offshore drilling platforms are flexible to move the location upon which the drilling can be made easy.