1 results for
Plastic And Woven Bags in UAE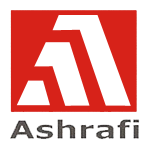 Products & Services :
Inflight Items
,
Plastic and Woven Bags
,
Security and Tamper Evident Bags
,
Uniform Accessories
,
Advertisement and Signage
,
Security Tapes and Bopp Tapes
,
Aircraft Insecticides
,
Packaging Materials
,
Security Seals
,
Security Labels
,
Badges
,
Labels Paper
About Plastic And Woven Bags
Plastic And Woven Bags
Plastic and woven bags are light weight bags that are strong and durable. These come in many sizes, with and without bag handles, to package products and for consumer use. Woven plastic bags and sacks are used in many industries. Packaging goods like sugar, fertilizers, and other goods in large amounts are a few uses. Plastic and woven bags come in many types, made to resist damage with rough treatment while packing, loading and transport. These bags are also custom made to meet the specifications a client provides – size, type and in some cases printing.
Plastic and PP woven bags are cost effective and strong, as well as resistant to tears and slips. All these benefits make them ideal for packaging a range of products. These bags can be produced with a BOPP film layer, which can be printed on, providing the bag with 3 layers of support. These bags are easy to open and are mostly used to package pet food and food produce like rice. Laminated bags are coated on its outer sides with a thin layer of poly film to make it resistant to humidity. These bags are used to pack goods like chemicals. Bags that are UV stabilized improve the life span of the bags.
Sugar bags, cement bags and rice bags are a few types of plastic and PP woven bags. Plastic bag manufacturers produce and deal with plastic and woven bags for a wide range of applications. These bags are come with a seal lining lined with LPDE and HDPE liners. Listed with us are a number of renowned manufacturers and traders that deal with plastic and woven bags in UAE. A few of these notable names in the industry are set up at places like Al Qusais in Dubai, UAE.