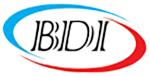 Products & Services :
HDPE
,
HDPE Fusion Machines
,
PPR
,
HDPE and EPDM Waterproofing
,
HDPE Shades
,
MEP Works
,
PPR Pipe Manufacturers
,
HDPE Pipe Installation
,
Ductile Iron Pipes And Pipe Fittings
,
MS Pipes
,
MEP Contractors
,
Pipe Fittings
,
HDPE Fittings
,
HDPE Pipe
,
Pipes and Pipe Fittings
,
Pvc Pipes And Fittings
,
Flanges
,
PPR Pipes
,
Ppr Pipes And Fittings
,
Water Treatment Plant
,
HDPE and PVC Lining
,
HDPE Stud Liners
,
HDPE Flanges
,
Butt Fusion Fittings
,
HDPE Welding Machine
,
Electro Fusion Fittings
,
HDD Works
,
Horizontal Directional Drilling
,
ADDC Contractor
,
Fabrication
,
MEP Maintenance Services
,
HDPE Machine Rental
Al Jazira Al Hamra, RAK Free Zone
Ras Al Khaimah, UAE
30739
07-2447128
Call
Products & Services :
Anti-UV Pipes
,
PEX Piping
,
Piping Systems Usage
,
Piping Technologies
,
PPR
,
PPR Pipes
,
Reinforced Piping System
,
RRF System
,
RRS System
,
RRSV System
,
UPVC Pipes
,
Anti Ultraviolet Pipes
,
Pipes and Pipe Fittings
About Ppr
PPR refers to polypropylene random copolymer which is used to manufacture piping systems. This chemical is very durable and is best suited for low maintenance applications. It is a lightweight material which helps you reduce transportation and storage cost. They do not corrode when exposed to iron particles and are very environment-friendly. The density of polypropylene ranges between 0.895 and 0.92 which is relatively low. Its low density helps manufacturers design PPR pipes in different ways as well. PPR manufacturers design piping systems which are very useful for Such as high transparency, injection modelling, blow modelling, casting and thermoforming.
PPR pipes do not corrode when exposed to diluted base and acids and therefore they can be used to transport cleaning agents first aid products and other dilute chemicals. Since polypropylene is known for its elasticity and toughness PPR piping systems do not deform easily and do not break easily. They are suitable for cold and hot water pressurized plumbing and mechanical systems. It is usually joined by means of fusion welding, either as an end to end butt weld or a fusion weld into a fitting hub. There are mechanical slip fit fittings, but the big advantage is the economy and structural integrity of the fusion weld. This type of joining, if done correctly makes two pipes into one long pipe.PPR pipes are plastic pipes which are specially designed for use with PPR fittings which are equipped for fusion welding. It was originally required for use in chemical systems where it is essential to protect joints from chemical damage by chemicals or chemical fumes. It was rarely required in other than commercial and industrial uses where chemical distribution or waste needs to be done.
PPR pipes are used in residential cold and hot water systems, underground heating systems, conveyor industrial water treatment systems, sanitary and pure water pipelines. They are also used in hot water recycling systems, compressed air pipelines, drink manufacturing and conveying system and agricultural applications. Piping system designers offer different services such as residential plumbing, commercial plumbing, industrial plumbing, instant water heaters installation, steam boiler design, leak detection, investigation, maintenance, repair and inspection.
PPR pipes can be used for both hot and cold applications, compressed air installations and industrial applications. They are very transparent and glassy and have a broad range of melting point. They have great aesthetic properties and offer resistance to radiation also.
PPR pipes are fatigue resistant and can resist a lot of torsions. There are different types of PPR pipe fittings which are used to connect two different sections of pipes together. They are designed to change the direction of the pipe or regulate the flow of fluid. They can be made in different ways and are usually made up of polypropylene materials. Some popular piping systems include PPR aluminium plastic pipe, PPR copper composite pipe, PPR nano antibacterial pipe, PPR stable composite pipe, PPR fibre pipe, PPR plastic pipe and PPR anti-bacterial pipe. Some popular locations to find PPR in the UAE are Dubai Investments Park, Jebel Ali, Deira, Al Maktoum Street, Hamdan Street Al Abraj Street, Rolla Sharjah, Musaffah Industrial area, RAK free zone, Al Jazira Al Hamra and Ras Al Khaimah.