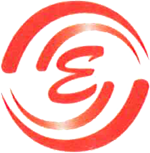 Excellent Building Material Trading LLC
Products & Services :
Building Maintenance
,
Building Materials
,
Sanitary Ware and Mixers
,
Air Conditioning Equipment And Systems Parts And Supplies
,
Building Maintenance-Repairs and Restoration
,
Electric Equipment
,
Hardware
,
Paint Merchants
,
Pipes and Pipe Fittings
,
Plumbing and Sanitary Contractors
,
Plywood and Veneers
,
Safety Equipment and Clothing
,
Tiles Fixing
,
Tools
Business Details
Business Description:
Established in 2010, Managing Director, having an experience over 15 years in building material industry, Qualified Professionals from the industry had a version of providing quality products and superior services to our customers.
ONE CALL FOR ALL YOUR MAINTENANCE SOLUTIONS
We have highly skilled and professional Painters, AC technicians, Plumbers, Masons, Carpenters and more.
Annual maintenance contracts available for buildings, villas and apartments on attractive rates!!
Our professional team are capable of completing the job flawlessly.
A/C Maintenance, Painting Services, Electrical Services, Plumbing Services, Handyman Services, Carpentry Services, Tiling Services, Masonry Services, Gypsum portions in apartments, villas and offices & Ceiling Works
Genuine parts AC, AC installation and repair.
Genuine AC gas filling.
Home maintenance (home and office refurbishment)
Our workmanship is impeccable due to a skilled in-house team.
Our work is long lasting,
we are fierce about guarding our quality to maintain a high rating on the platform.
We hope you like our offer and choose us for the job. We will be very glad to serve you.
To book your appointment today please call or WhatsApp on +971 50 7744072
Products:
Power Tools, Paints (Oil and Water), Protective Coatings and Paint Accessories, Quality Hardware and Hand Tools, Safety Accessories, Plumbing Items, Pipes and Pipe |Fittings, Faucets, Electrical Items, Gypsum Materials, Timber & Steel, Tiles and Sanitary Wares, White / Black Cement, Water Heater, AC repair parts and many more products.