1 results for
Architecture in Abu Dhabi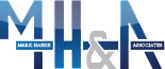 Products & Services :
Engineering Consultants
,
Architectural Consultants
,
Interior Architecture
,
Engineers and Design
,
Building Design
,
Project Management
,
Engineering Architectural Design
,
Engineering
,
Architectural Design
,
Structural Engineering
,
Architecture
,
Landscape Architectural Design
,
Sustainable Building Designs
,
Hospital and Clinic Designs
,
Building Permitting and Authority Approvals
,
Architect of Record Services
,
Health Planning
,
Consulting Engineers
About Architecture
Architecture in Abu Dhabi
Architecture is the method of careful designing and planning of building construction to improve the lifestyle of humans. Any architect while designing the architecture of any residential or commercial building, they consider many factors including space, planning, activities etc. Listed here are the top architectures in Abu Dhabi. They are highly knowledgeable in interpreting the building plans and every architectural details of the construction including the finishing products. They deliver any type of technical architectural design projects within the deadline. They are highly professional and has indepth knowledge on all the technical aspects for designing multiple deliverables across any technology. They follow the standard designing with the exiting reluations in the market inline with quality and safety compliance. Listed are the highly trusted yet modern architectural firms who meet the customer needs with their topnotch designing techniques. They take ebery effort on considering particlar space and point into accout while designing.