3 results for
Grp Pipes in UAE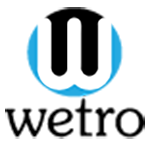 Products & Services :
GRP Tanks
,
GRP Gratings
,
GRP Ladder
,
FRP Gratings
,
FRP Tanks
, GRP Blowers, GRP Dampers, GRP Duets, GRP Pipes, GRP Fittings, GRP Pipe Lamination, GRP Fan Stack
Read More...
About Grp Pipes
GRP Pipe Suppliers in UAE
GRP (Glass built-up plastic) is a lightweight yet incredibly strong and durable pipes and fittings ideal for usage inside high-pressure applications. Recorded with us are the top GRP pipe makers and providers offering state-of-art innovation technology in GRP, GRE pipes, tanks, vessels and other related materials to driving organizations everywhere. The normal grp pipe diamter ranges from 25mm to 4000mm. Grp pipes undergo testing for ISO 14692:2017 standards. GRP pipes applications include portable water, drainage, irrigation and cooling water lines. Every pipe undergoes checks like outside diameter, wall thickness, pipe length, pipe stiffness, composition, visual inspection of all the sides and hydrostatic leak test.
GRP man-holes are designed using the highest standard corrosion-resistant plastic material. Pipes with varied pressure classes and stiffness could be manufactured based on the client's needs. It can withstand temperatures ranging from -40 degrees Celcius to +50 degrees Celcius. GRP pipes are connected using GRP double bell couplings and require a thrust block for pressure systems.