81 results for
Grp Tanks in UAE
About Grp Tanks
GRP WATER TANKS
Grp tank is a modular polyester water storage tanks, ideal for storing water at the optimum temperature. GRP tank is nothing but an array of plastic matrix strengthened using glass fibre material. Glass reinforced polyester is a combination of polyester and glass fibres which is put together under the factory settings. Here we have grouped the leading ISO Certified GRP water tank supplier, dealers and manufacturers operating in UAE. The pattern and the material of the GRP tanks are of International industrial standards and undergo frequent testing at every stage of the manufacturing process. Some of the advantages of grp tanks include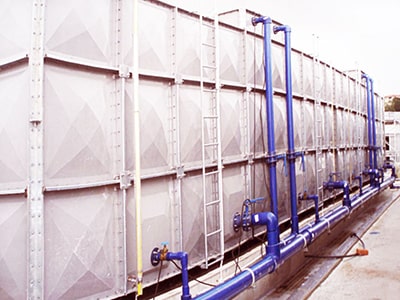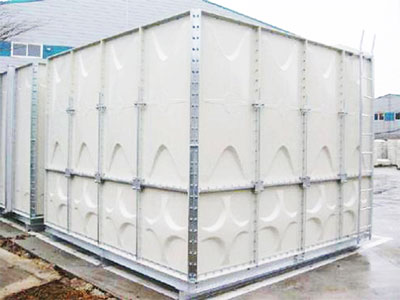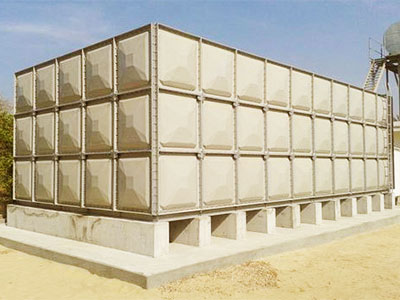 1. Lightweight, easy to handle
2. Strong and durable
3. Suitable to use in a greywater system
4. Fire retardant
5. Recyclable
6. Long Service Life
Specification of GRP Tanks
Panels used in GRP tanks are compressed, moulded GRP materials and safe to store drinking water. Heat insulation panels used in GRP tanks are composed of three layers which are SMC panel, polyurethane and vacuum cover. The base frames with hot-dipped galvanising steel form a perfect assembly structure. GRP moulded tanks have manholes present at the tank base has locking device makes the entrance and exit easy.
GRP Lining Material: 2mm thick Filling Putty with General Purpose Resin or ISO Resin
Fibre Glass: Low alkali fibreglass from JIS R3411 to R3417 specification
Manufacturing: SMC compression hot pressed moulding method
Tie Rod System: Hot pressed galvanised system
Partitioned or single panel tanks
Roof material support: PVCpanels stiffener
Joints: Neoprene Rubber
GRP Tank Accessories includes overflow warning pipes, screened vents, internal GRP ladder, sump pane for drainage, external GRP access ladders, square-shaped access hatches, bolted or hinges.