1 results for
Ramadan Tents in UAE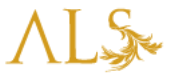 Products & Services :
Event Management
,
Corporate Events
,
Exhibition Stands Designers and Manufacturers
,
UAE National Day
,
Ramadan Tents
,
Kosha Design
,
Party Planning Service and Supplies
,
Audio Visual Equipment Rental
,
Balloons
,
Conference and Seminar Facilities
,
Corporate Gifts
,
Entertainment Programme Organisers
,
Event Promotion Consultants
,
Event Special
,
Exhibition Stand
,
Furniture Rental
,
Lighting Special Effects
,
Lighting Towers
,
Photography and Videography
,
Stage Decoration
,
Wedding Planner
,
Wedding Supplies and Services
About Ramadan Tents
Ramadan Tents
Ramadan tents are very common during the Ramadan days especially in GCC countries. There are certain rules and regulations that needs to be followed when it comes to Ramadan tents. They are quite different from the normal tents. These Ramadan tents should be isolated from other hotels and restaurants and they should also be present within the border of the hotel according to the stated regulations. Apart from this, the Ramadan tents should have enough ventilation abiding the smoking law. Ramadan tents are completely isolated from the shisha location and proper approval from the civil defence is obtained for such services. Ramadan tents are installed with proper planning for Iftar food.
Dubai is one such place which hosts many Ramadan tents. As the special celebrations are to be done in special places, Ramadan tents are the most traditional way of celebrating the holy month. Listed are the top Ramadan tent dealers in UAE. They provide Ramadan tent with customized settings that includes all the external structure of the tents, flooring and creative setup requirements, lights etc. They can in fact supply the tent decors that gives the perfect ambience and style. Huge variety of Ramadan are available with several exterior and internal decorative options.