3 results for
Survey Laser Scanning in UAE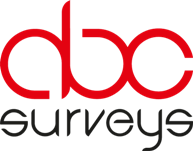 Office 27, 3rd Flr, Al Naboodah Office & Staff Bldg, Al Quoz Indl Area 3
Dubai, UAE
74169
050-9434873
Call
Products & Services :
Land Surveyors
,
Underground Utility Survey
,
3D Laser Scanning
,
Dimensional Control
,
Topo Survey
,
Aerial Mapping
,
Ground Penetrating Radar-GPR
,
Drones-UAV
,
BIM-Building Information Model
,
Aerial Photography and Mapping
,
Marine and Offshore Surveyors
,
Survey Laser Scanning
,
Surveying Instruments
,
Surveyors Aerial
,
Surveyors Hydrographic
,
Surveyors Land
About Survey Laser Scanning
Services such as survey laser scanning in UAE are usually taken care of by trained professionals. Surveyors carry top notch laser scanning devices to get a project surveyed accurately. Laser survey scanning reports are highly reliable for a majority of purposes. Hiring surveyors for laser survey scanning is a good option as it eliminates re-working and costly over runs. It allows for last minute design changes remotely. It also allows for risk mitigation planning in a systematic manner. The surveyors offering these services are known for their expertise in providing in-depth report so that the clients can make an informed decision.