2 results for
Solar Street Lights in UAE

Products & Services :
Solar Street Lights
,
Solar Water Heaters
,
Solar Fridge
,
Solar
,
Solar Lights
,
Solar Pumps
,
Solar Solutions
,
Charge Controller
,
Solar Garden Lights
,
Solar Inverter
,
Solar AC
,
Battery
,
Solar Panels
,
LORENTZ
,
Solar Cells or Modules
,
Solar Energy Equipment and Supplies
,
Solar Water Heating System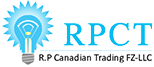 About Solar Street Lights
Solar Street Lights
Solar street lights are street lighting systems that are powered by solar panels. The solar panels are mounted on the lighting structure and have a rechargeable battery which provides power to the LED light or fluorescent bulb during the night. Solar lighting systems store much of the sun's heat during the day and can supply power to the light for a couple of days even if the sun's energy is not available.
When solar street lights are installed it lessens operation costs because they are wireless and are not connected to the utility grid. They also require much less maintenance when compared to the conventional lights. The risk of accidents such as electrocution is also minimized with the use of solar street lights because they do not have external wires. It is eco-friendly because these lights are powered by the heat of the sun and thus reducing the carbon footprint. Solar lighting systems are more efficient and handy to lighting problems because they can be easily carried to remote areas. Some of the prime locations in UAE to get in touch with the manufacturers and suppliers of solar street lights are Al Ramool in Dubai and al Nakheel Street in Ras Al Khaimah.