14 results for
Heat Exchangers in Dubai

Unprecedented expertise in the manufacture and supply of vehicle bodies, wide range of heavy equipment for transport and equipments for Oil & Gas industry. Irrefutable leader in technological innovation for manufacture and supply of transport and storage equipment. Sophisticated manufacturing and operating system.
Al Quoz Industrial Area
Dubai
04-3472606
04-3472157
10983

Hor Al Anz, Deira
Dubai
04-2664081
04-2621213
60091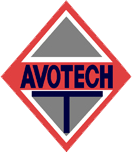 8, Persia N-12, Bhnd Dragon Mart, Cluster, Intl City
Dubai
04-4542688
055-2643768
04-4542699
34037
101, Al Saud Bldg, Al Qusais Indl 4
Dubai
04-3231508
050-8918739
2921
W/H 30, Near Al Quoz Mall, Al Quoz 3
Dubai
04-3474688
055-9962699
04-3474689
39084
Near Petrol Station, Al Jadaf
Dubai
04-3243020
04-3243022
27683
Bldg 13, St 6, Community 364, Al Quoz Indl Area
Dubai
04-3471200
04-3471601
21467
Between Used Car Complex & Al Tawoon R/A, Ras Al Khor Indl Area, Al Aweer
Dubai
04-3333525
04-3333638
60200
Shed 24, Al Jaddaf
Dubai
04-3241296
04-3241869
62298
148, 5 East Wing - B, DAFZA
Dubai
04-6091106
04-6091113
371059
Mazda S/Room Bldg, Near Galadari Signal, Deira
Dubai
04-2984141
04-2985598
81416
Opp Mashreq Bank, Damascus St, Al Qusais
Dubai
04-2582117
04-2582116
120866
Kanoo Bldg, Near Sana Fashion, Zabeel Rd, Karama
Dubai
04-3352900
04-3362353
290
Dubai World Central
Dubai
06-5234858
120401
About Heat Exchangers
Manufacturers of exchanger in Dubai are known for their expertise in producing custom designed solutions for heating and refrigeration units. Heat exchanger is a piece of equipment that transfers heat from one medium to another. A nice example of this equipment is found in IC engines in which the coolant flows through the coils of the radiator and the air flows past the coils which cools the coolant and heats the incoming air in the system. Though the basic function remains the same, there are various designs and shapes of heat exchangers designed for specific applications in commercial and industrial units.