1 results for
Rubber Fenders in UAE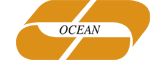 Natl Paints Round About, Industrial Area 15
Sharjah, UAE
6607
06-5344110
Call
Products & Services :
Belts
,
Rubber Gaskets
,
Rubber Fenders
,
Rubber Corner and Wall Guards
,
Car Park System
,
Car Park Rubber Protection
,
Parking Guard
,
Rubber Guards for Car Park
,
Expansion Joints Buildings
,
EPDM Rubber Profiles
,
Idlers
,
Drum Pulleys
,
Splicing
,
Conveyor Roller
,
Conveyor Maintenance
,
Crushing Screening Washing Plants
,
Conveyor Belts
,
Conveyors
,
Belts Industrial and Automotive
,
Conveyor Belts and Equipment
,
Polyurethane Products
,
Rubber and Rubber Products
,
Vulcanising
,
Car Parking Systems
,
Pneumatic Equipment
,
Rubber Linings Anti Corrosive
,
Tank Lining and Coating
About Rubber Fenders
Rubber Fenders
Rubber fenders find a wide range of applications in the marine field. They are known for their high durability, tensile strength and flexibility. They are used in boats, vessel berthing against jetty, quay walls etc. Rubber fenders are used to protect different types of ships such as cargo ships, cruise ships, ferries, yachts, lifeboats and vessels to prevent damage to the berthing structure or hull. They exhibit properties like high energy absorption, low reaction force and elasticity. Rubber fenders can be molded into different shapes to suit the ship's design. Cylindrical type rubber fenders are attached to docks to prevent damage to the structure.
Some popular types of rubber fenders are pneumatic, super cell, cone type, Wing DO, foamed filled, arch type, unit element and cylindrical type. Other type of fenders include D type fender, keyhole rubber fender, square shaped rubber fender, roller type rubber fender and cylindrical tug rubber fender. Most rubber fenders are easy to install and require little to no maintenance. Super cone rubber fenders are used in dams to sustain the force of water. These fenders have a highly efficient geometry, high shear strength and have a wide choice of rubber compounds.
Cylindrical rubber fenders have been in use for the longest period of time as they are known for their enhanced durability. They can be installed on any type structure as they just need to be mounted horizontally, vertically or diagonally using chains as for support. Some popular locations to get in touch with rubber fender retailers in UAE are Nati Paints roundabout, Industrial area 15, SAIF zone in Sharjah, Sheikh Zayed Road, Deira, Bur Dubai, Musaffah, Electra Street in Abu Dhabi.