1 results for
Surveyors Aerial in UAE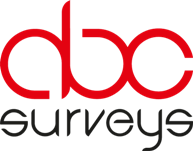 Office 27, 3rd Flr, Al Naboodah Office & Staff Bldg, Al Quoz Indl Area 3
Dubai, UAE
74169
050-9434873
Call
Products & Services :
Land Surveyors
,
Underground Utility Survey
,
3D Laser Scanning
,
Dimensional Control
,
Topo Survey
,
Aerial Mapping
,
Ground Penetrating Radar-GPR
,
Drones-UAV
,
BIM-Building Information Model
,
Aerial Photography and Mapping
,
Marine and Offshore Surveyors
,
Survey Laser Scanning
,
Surveying Instruments
,
Surveyors Aerial
,
Surveyors Hydrographic
,
Surveyors Land
About Surveyors Aerial
Surveyors Aerial
Aerial surveyors collect information from an airborne platform. Information can be collected from various remote-sensing sensors such as still and video cameras, thermal, multispectral and hyperspectral sensors. Aerial surveyors play a role in drawing maps after they have inspected the land from a plane. They also provide information to builders and help them understand what the land looks like before they start a project. Aerial surveyors also study old maps, photographs, and reports and form a complete picture of the area, and how it has changed over time. Al Quoz industrial area 3 in Dubai is one of the most popular locations in UAE to get in touch with aerial surveyors.