2 results for
Battery Chargers in UAE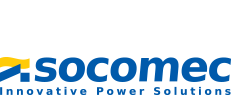 Office 229, 213 & 233, Techno Hub 2, Dubai Silicon Oasis
Dubai, UAE
342093
04-2998441
Call
Products & Services :
ATS Panel
,
Electrical Switchgear
,
Battery Charger
,
Change Over Switch
,
DC Cabinet
,
Energy Efficiency
,
Energy Storage
,
Fuse
,
Inverter
,
Isolator
,
Measure
,
Rectifier
,
Switch
,
Switchgear
,
UPS
,
Battery Manufacturers
,
Electric Equipment
,
Energy Saving Products
,
Solar Energy Equipment and Supplies
,
Uninterruptible Power Supply

About Battery Chargers
Battery Chargers in UAE
Battery chargers are the main base for a long standing and durable batteries. General batteries available in the market can store only limited amount of power which gets used within short span of time. In such cases, battery chargers are the best solution for charging the batteries. They help in producing less waste by making the batteries reusable. They are handy and can be used to charge the batteries at adverse situations. Battery power chargers are available for both industrial, commercial and domestic purpose. Most of the electronic things that comes as handy is operated using batteries. Rechargeable lithium batteries are the most widely used as they operate electric cars and electronic devices. Above listed are the top dealers of battery chargers operating in UAE.
You might also be interested in
Battery Manufacturers
|
Solar Batteries
|
Electric Cars
|
Emergency and Exit Lights