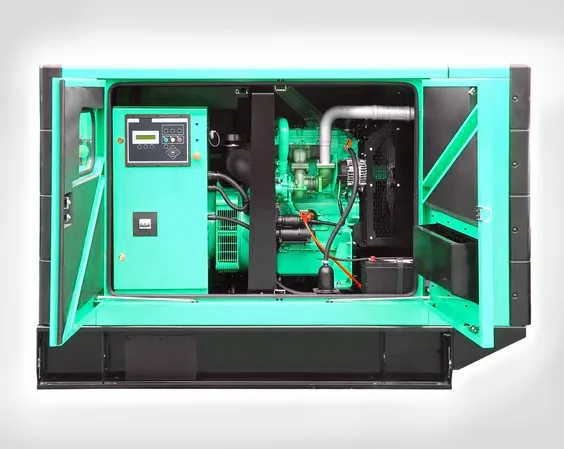 182 results for
Generator Suppliers in UAE
List of authorised branded generator suppliers imparting fast, dynamic and reliable generators for residential and commercial use. Get your free quote on Perkins and Cummins diesel generators at a competite price with a 12 month global warranty And 24/7 maintenance service contract. They also supply a wide range of quiet enclosed diesel generators controlled using custom mobile applications.
About Generator Suppliers
Best Portable Generator Suppliers in UAE
Technopower FZC, Precision Industries, Seatrail LLC, Precision Integrated Power solutions, Attested Power Generators, FG Wilson, Alefy FZE, Accurate Power Industrial General Trading, Promide trading, Ultimate power solution, Al Meshari Heavy Equipment Trading are the leading generatpor suppliers who deals with portable generatr, inverter generator, inhouse generator, gasoline/diesel generator, solar or natural gas generators of leading brands like Cummins, Caterpillar, Taylor power, Kohler, Aksa, SDMO and many more. Generators are the power suppliers during the power disruption time. Big-scale industries, printing industries and other manufacturing units and plants cannot afford to lose power during production. The disruption of the work might spoil the entire functioning of the business. Generators come as the best solution for power continuity without any breakage. Listed here are the leading generator supplier operating in UAE. The generator converts mechanical energy from an external source into electrical energy. The modern generator adapts the principle of electromagnetic induction for the operation. Generators also operate in different varieties of fuel like diesel, natural gas, propane and gasoline.
Buy Branded Generators - Popular Generator Brands
Multiple brands are available in the market with various sizes, designs, models and working functions. Before investing in any type of generator, it is essential to understand the requirement of the enterprise. Generators from major brands such as Hyundai, Caterpillar Komatsu VDO, Perkins, Stamford, TCM, Nissan Diesel, Cummins, Nissan diesel, Woodward, and Doosan are available with the listed generator suppliers in Dubai. Everybody wants the lightest, quietest and most dominant generators for business operations. Almost all the major brands have now come up with generators having prominent features. Modern generators come with an AI-powered application where one can track the power usage, estimated time of running the generator and the remaining operating time. Generators with carbon monoxide detection features assure safety for the environment. Consider the following specification before choosing the right one.
Generator Specifications:
Prime Power: 200Kw/250Kva
StandBy Power: 220Kw/275Kva
Available Voltage: 380/220v, 400/230v, 415/240v
Quality Standards: ISO3046, ISO8525-3-5-6
Factory Testing Methods: 1-hour load testing
Fuel System: Integral fuel tanks with automatic fuel fill options
Power Options: Battergy charging, 24V
Generator Hire
Listed generator suppliers offer generator hiring options also. They provide used and new generators with externally excited and self-excited options. Externally excited generators carry out heavy-duty equipment operations like cranes, hoists, elevators and electric locomotives. Contact the listed suppliers to get new or used generators for residential or industrial purposes that can be air-cooled or water coolers with a wide range of power output and fuel system options.
Generator Service
Power generators consist of multiple moving parts. Listed suppliers offer an annual maintenance contract for the smooth operation of generators. They do a complete inspection on batteries, manual start functions, intake and exhaust valves, engines, filters, lubrication panels, fuel system and cooling system.
Generators are an important source of power and are a backup when other power sources fail. In UAE, there are more than a hundred and fifty suppliers who provide all kinds of generators for various purposes. Jebel Ali Free zone in Dubai and Hamriya Free Zone in Sharjah are the best-known locations to get in touch with suppliers who deal with all kinds of generators. A customer in UAE can purchase or hire a generator for a short or long period. There are various kinds of generators but the most commonly used are the diesel and gasoline. A few kinds of generators are Portable RV or recreational, portable residential, portable construction and industrial, mobile towable, standby, PTO, Two bearing, vehicle mounted and welder. A portable residential generator is used at homes to supply power to appliances like refrigerators, freezers, lights and so on when the conventional power goes out. A Portable residential commonly runs on gasoline but there are some models that also function on LPG and natural gas. A Portable construction and industrial is utilized at construction sites that and provide power for standard tools that are used at the job sites.They supply the most reliable and consistent performing generators irrespective of the weather status. The above listed are the leaders in supplying the genuine generator spare parts which is known for very high performance and standards.
Electrical generators are most commonly referred to as dynamo as they convert any type of energy like mechanical energy, chemical energy in to electrical energy. Thus they help to prevent the power cutoff during emergency. Their electrical and physical specifications vary for all generators. Electrical generators are the standalone machines. Some generators are portable and can be moved to different places. Fuel options are also wide when comes to the generators. Residential generators commonly include natural gas generator, propane fuel generators, diesel generators and battery charger. Lubricating system is one of the important part of a electrical generator as there are many small parts operating inside the generator. Hence in order to perform well the lubricating system is used for higher performance rate. AKSA, JOHN DEERE, Lister Petter, MITSUBISHI, CUMMINS and PERKINS are some of the major brands of generators in United Arab Emirates.