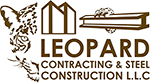 Products & Services :
Civil Industrial Works
,
Steel Fabricators
,
Conveyor Belts
,
Warehousing And Storage
,
Sandwich Panels
,
Cladding Sheets
,
Storage Tanks
,
Staircases
,
Silos
,
Car Park Shades
,
Chain link Fencing PVC Coated
,
Steel Fabricators and Engineers
,
Steel Structures
,
Anchor Bolts
,
Fencing Contractors
,
Storage Sheds
,
Industrial Contractors
,
Industrial Construction
,
Metal Works
,
General Contractors
,
Steel Warehouses
,
Land Development
,
Fencing Work
,
Pipe Supports
,
PEB
,
Design And Build Contracting
,
Hot Rolled Steel
,
Warehouses
About PEB
Pre-engineered buildings are the best solution for the fast growing economic growth. The Pre-engineered steel building framework development has many advantages over the single storey buildings, as they provide solution for the practical and conventional building with many other advanced features. They provide instant multi-dimensional building structures which are easy to use in the construction industry. Steel construction is the ever rapid growing industry. Besides the fact that steel is an expensive metal, they are more economical as they are pre constructed and ready to assemble. They are also equipped with environmental friendly factors. The durable and life span of the steel building structures proves that it is the most affordable building construction methods. Pre-engineered buildings help to reduce the heat and saves on energy bill. The construction errors are very less as all the elements are prefabricated in the factory. They are firmly attached to the windows and doors. This causes very minimum air leaks. Modular building and manufactured building are the two major types of pre-engineered steel building structures. Modular building is the most adopted method. They can withstand adverse weather condition because of the stability and durability of the steel. They require very less maintenance than the normal buildings as they are fire resistant. They are also insect resistant and rust proof. They are predesigned according to the customer requirements. Thus PEB structures gives very less waste and they are highly reliable and economical. Above listed companies are the suppliers of Pre-engineered steel buildings in United Arab Emirates.