1 results for
Hammers in UAE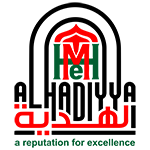 Products & Services :
Hardware
,
Chain Blocks
,
Carbon Steel Pipes
,
Stainless Steel Pipes
,
Galvanized Pipes
,
Rubber Expansion
,
Valves
,
Flanges
,
Camlocks
,
Clamps
,
Gasket
,
Pipe Fittings
,
Industrial Fasteners
,
Groved Fittings
,
Brass Hydraulic Fittings
,
Acrylic Tubes
,
Adhesives
,
CS BW Fittings
,
Hand Shovel
,
Traffic Cone Lights
,
Safety Harness
,
Safety Shoes
,
Pipes
,
Grease Buckets
,
Aluminium Chequered Plate
,
Hand Shovels
,
Castor and Wheels
,
Grinding Wheels
,
Fasteners
,
Hose and Hose Fittings
,
Non Ferrous Metals and Mild Steel
,
Stainless Steel
,
Hand Tools
,
Safety Equipment
,
Welding Equipment and Consumables
,
Hammers
,
Power Tools
,
Tarpaulins
,
Abrasives
,
Paints
,
Fasteners Industrial
About Hammers
Hammers in UAE
Hammers are the powerful striking tool that are used for driving nails, brads and other softener materials. Listed are the top wholesale supplier, manufacturers and dealers of hammers in UAE. They stock a wide range of hammers that suits all type of multitude works involved in projects that might be either small or large. They supply premium and high-quality hammers and all the brands handled by them are committed to provide excellent work. Hammers are designed with ultimate features like moving parts and simple structures. They hold two moving parts which is the piston and control valve that decreases the maintenance and the simple structure in which the hammers are designed makes them to carry out the work with utmost security and durability. Hammers include wide range of features that are designed specifically to carry out certain work. Some of the diversified hammers with uniqe features include copper hammers, claw hammers, mallet and dead blow hammers, enginners hammers, din hammers, pry bar, sledge and club hammers, plastic hammers, ball pein hammers, chisels and punches.