8 results for
Geotextiles in UAE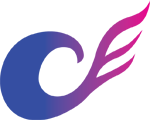 CHAMPIONS FENCINGS & FENCE SUPPLIERS & CONTRACTORS in UAE (Dubai, Abu Dhabi, Sharjah, Al Ain), Oman, Qatar, Iraq, Africa: Corrugated Sheet Hoarding Project Site Perimeter Barricade Temporary Fencings, Chain-link Fences, Welded Wire Mesh Heras Type Fence Panels, Gates, Barricades, Crowd Barriers, Stanchions, Bollards, Poles, Mast FABRICATION: Gabions, Structures, HESCO, Hesco, Sheds, SS Bird / Pigeon Spikes, Sound Proof & Acoustic Contracts, Cages, Steel Partitions, Railings, Ladders, Truss, WPC Deck, PVC Debris Chute, Geo-Textile, Steel Supply & Installation, ISO 9001:2008, STEEL FABRICATORS, CONTRACTORS & General Trading Suppliers & Exporters in Dubai, UAE.
Bhnd Snow White Garments, Near Fish R/A, Ummar Bin Al Khattab, Al Nakheel, Deira
Dubai, UAE
81769
04-2211517
Call
04-2217735
RAK Highway, Old Ind Area B
Umm Al Quwain, UAE
3350
06-7670103
Call
06-7670640
Office 1401, SJ Tower Bldg, Airport Rd
Abu Dhabi, UAE
7793
02-6126999
Call
02-6126900
About Geotextiles
Geotextiles in UAE include a large range of strong, synthetic fibres that are highly useful in separation, filtration, reinforcement, protection or drainage. Made with the finest quality polypropylene fibres, geotextiles in UAE are available as woven geotextiles and non-woven geotextiles. Woven geotextiles have high tensile strength and are commonly used to extend the life of paved roads and parking lots and are ideal for embankment reinforcement as well as structural reinforcement. Non-woven geotextiles have excellent soil filtering efficiency and are widely used for cushioning, erosion control, railroad and landfill projects and also for infrastructure, civil engineering, environmental and waste management applications.