2 results for
Grp Products in UAE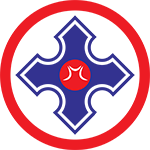 Products & Services :
Tank Manufacturers
,
Planters
,
GRP Tanks
,
Fibre and Fibre Glass Products
,
Water Tanks
,
GRP Products
,
Panel Tanks
,
Fibre Reinforced Plastics
,
Fibre Reinforced Products
,
Fibreglass and Fibreglass Products Manufacturers
,
Fibreglass Reinforced Cement Products
,
Glass Reinforced Cement Products
,
Glass Reinforced Plastic
,
Tanks

About Grp Products
Glass reinforced plastic (GRP) is used in various industries as it can be used to manufacture a wide range of products. GRP products have a high strength to weight ratio. Products made from GRP possess similar heavy weight strength properties to steel. GRP is lightweight and so can be easily transported and installed. These products require less maintenance and are durable. They are also corrosion resistant when compared to other traditional materials. GRP products are manufactured with a high-quality UV inhibitor to prevent any UV degradation from taking place.
GRP can be manufactured with a variety of different finishes. It can also be manufactured with a anti-slip surface to provide more grip and stability even when wet. GRP is a safe product in safe conditions. GRP could be easily fabricated to manufacture different products and are easy to install. Some of the that are manufactured from GRP are wind turbines blades, helicopter rotor blades, boat hulls, storage tanks, helmets and protective gear, enclosures for medical instruments, traffic lights and parts of automobiles. One of the most popular locations in UAE to get in touch with manufacturers and suppliers of GRP and GRP products are Ras Al Khor Industrial area 2 in Dubai.