2 results for
Actuator in UAE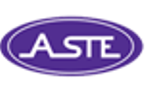 The Squre, Block J-217-Al Raihan, Al Mamzar
Dubai, UAE
32133
04-2209646
Call
Products & Services :
High Pressure Pump
,
Actuator
,
Condensate Pumps
,
Condenser Motors
,
Copeland Compressors
,
DRV
,
Evaporator Motors
,
HVAC Tools
,
Mitsubishi Compressors
,
PICV
,
Pressure Sensors
,
PRV
,
Valves Actuators
,
Refrigeration Controls
,
Refrigerant Gases
,
Kranzle
,
Cold Room Curtain
,
Compressors
,
Honeywell
,
Thermostats
,
Air Conditioning Equipment and Systems Parts and Supplies
,
Cleaning Machinery and Equipment
,
Refrigeration Equipment Supplies and Parts

About Actuator
Actuator
Actuator is one of the key elements that controls the conversion of force in to work. It makes the system more dynamic and can be widely used in devices like pumps, motors, valves and switches. The work generated by the actuator is either mechanical or virtual like blocking, clamping, ejecting etc. These energies get generated using the air, liquid or gas. Most of the actuators are powered using air and they are commonly referred to as pneumatic cylinders or air cylinders. Actuators look like cylinders that make use of the stored energy and converts into an action when the air gets released or uncompressed. Pneumatic actuators are commonly used in in the manufacturing and the industrial sectors. Latest robotic technology uses actuators that uses the compressed air to bring the motion just like human fingers. Actuators can also be powered by more than one source. Solenoid valves uses air and electricity to perform the action. Hydraulic actuator motor uses fluid to control the power or action. Normally the motion created by the actuators are linear motion, oscillatory motion or the rotating motion.